Scottish Heather Honey 340g Gift
Regular price

Sale price

$30.00
Description

Rich and flavoursome, every mouthful of The Scottish Bee Company's heather honey evokes a sense of Scotland's unspoiled wilderness. Treat yourself to a little taste of Scotland or give it as a gift, our beautiful gift packaging also comes with a pack of wildflower seeds for the recipient to sow.

Our award winning pure Scottish Heather Honey is full-bodied and packed full of goodness: antibacterial and antimicrobial properties and high levels of antioxidants. With ten times more manganese than any other honey in the world, this is a great choice for your health.

Perfect stirred into porridge, added to a smoothie, spooned over yogurt or simply spread onto toast to add a little luxury to your breakfast. 

*DISCLAIMER* Our current batch of Heather Honey is a slightly runnier consistency than our standard. This is due to the unusually hot weather we encountered in September during processing, which hindered its ability to fully set. Nevertheless, rest assured it still taste exactly the same and with time, it will naturally thicken, crystallise and attain its typical consistency.
Is this raw honey?

We don't use the term raw honey for this product as the term 'raw honey' is not permitted by Trading Standards.

However, we feel this is what some people mean when they ask if it's 'raw honey': pure honey, taken from the hive and gently warmed so it can be manually filtered (but never above the temperature of the hive and never pasteurised). We do not mix it with anything else.

After filtering it is processed in an organic processing facility and jarred to perfection. 
Delivery information

Orders of £35 or more qualify for free delivery. All UK deliveries are dispatched via DPD and Yodel. Standard delivery takes 2-4 working days and costs £4.00. While Express delivery takes 1-2 working days and costs £5.00. Please note our express delivery excludes the Scottish Highlands and Islands, Channel Islands and Northern Ireland. Our shipping service to the Scottish Highlands and Islands takes 2-4 working days and costs £10. Your items will be dispatched on the same day if you order prior to Midday (Mon to Fri). 

If you do not receive your order in 5 working days of ordering please contact us at customerservices@scottishbeecompany.co.uk.
Share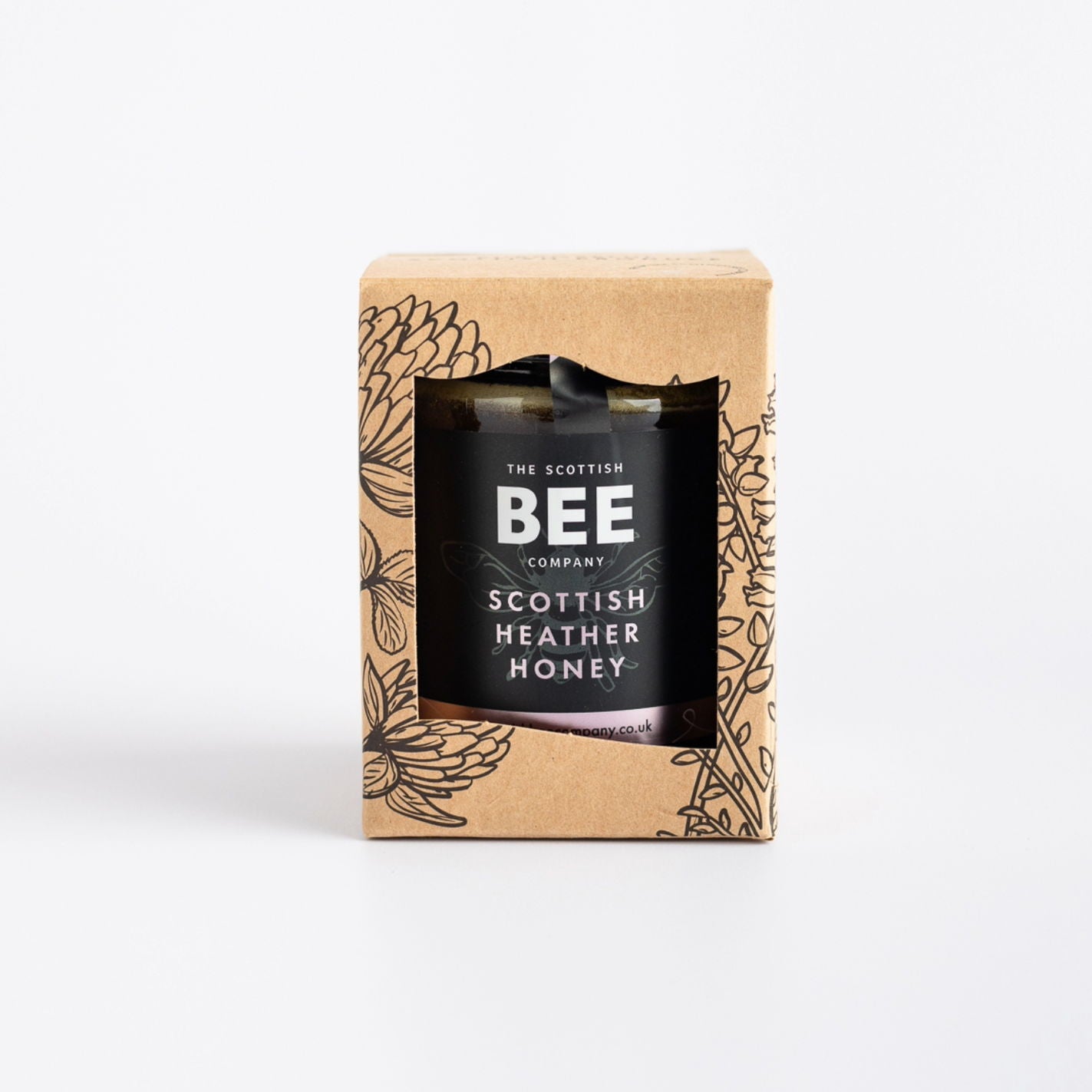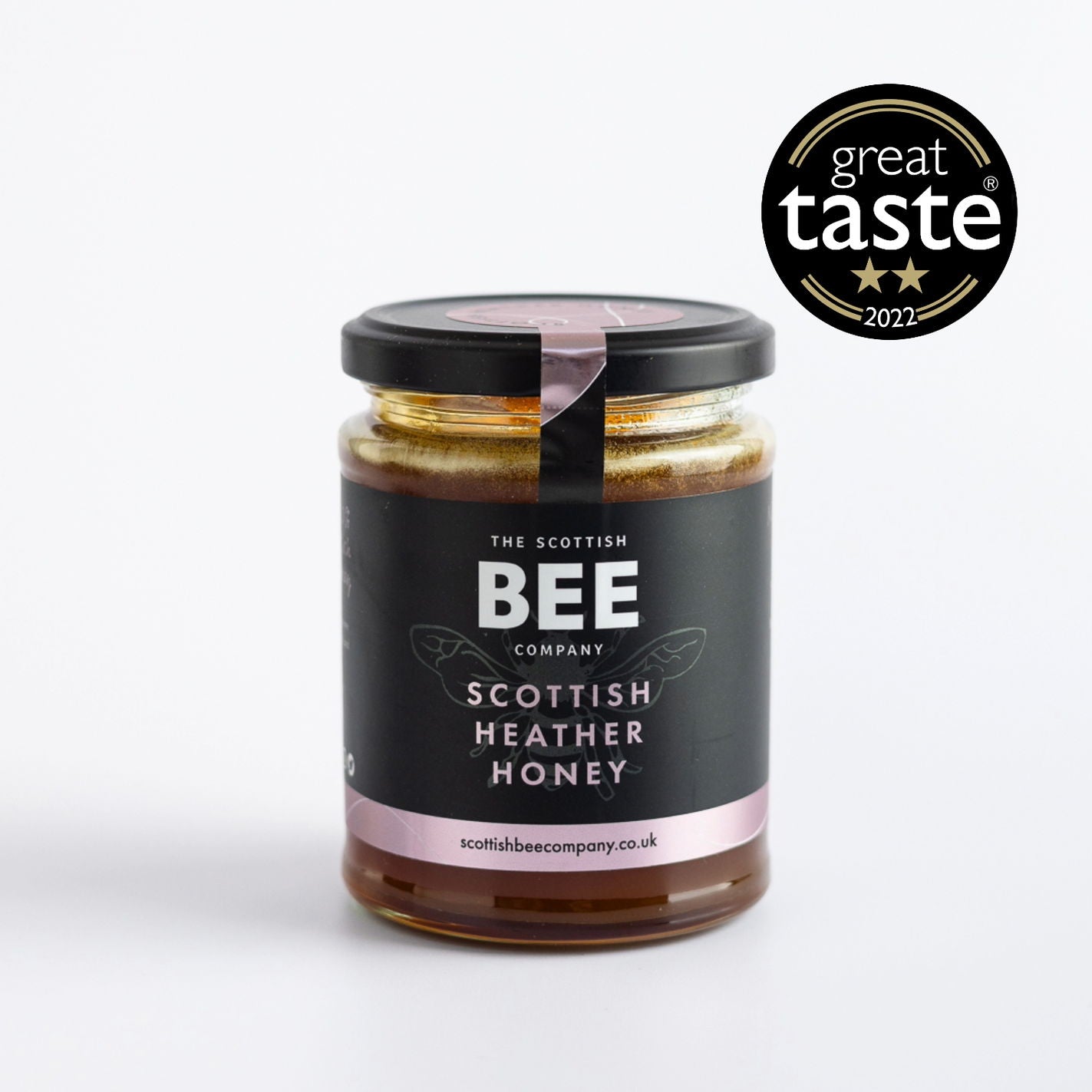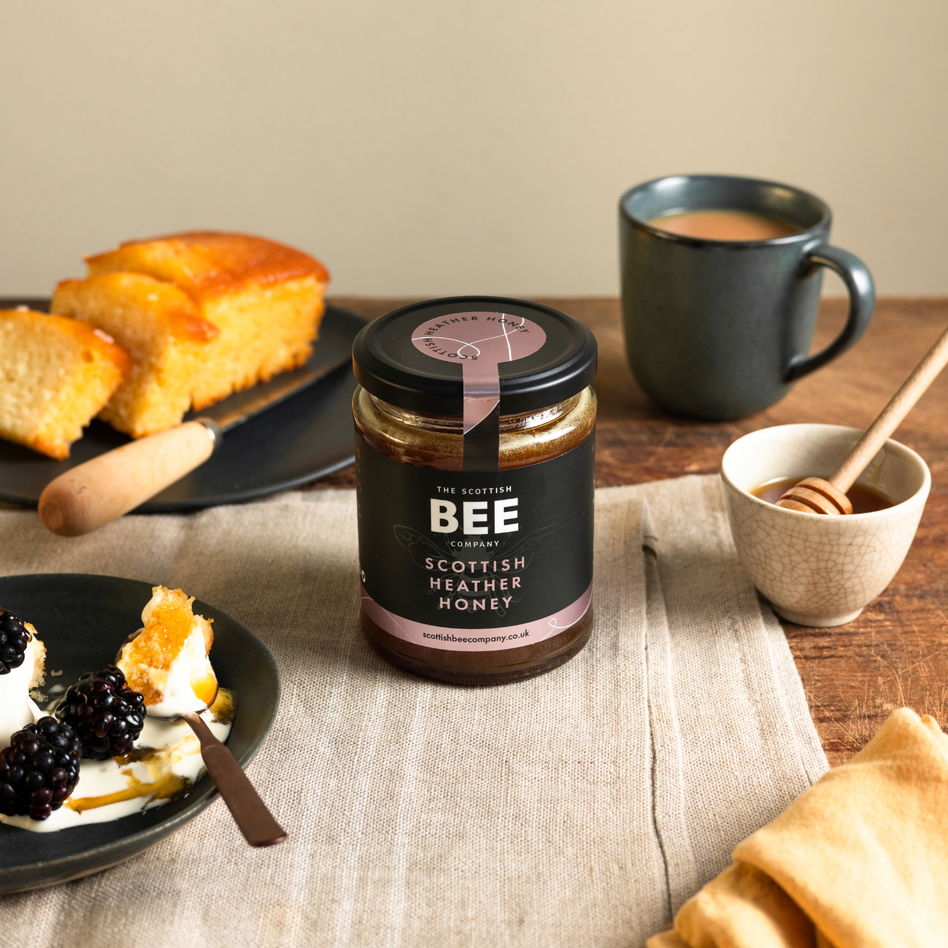 Supporting Pollinators

10p from every unit sold is donated to our sister charity, repollinate, which aims to increase pollination through education programmes and wildflower projects.

ENVIRONMENTALLY FRIENDLY PACKAGING

All of our packaging is recyclable making it an excellent environmentally responsible choice.

WILDFLOWER SEEDS INCLUDED

All gift packaged products come with a FREE packet of wildflower seeds for the recipient to sow. Wildflowers are an important source of forage for bees and other pollinators so every pack sown helps to boost the pollinator population.